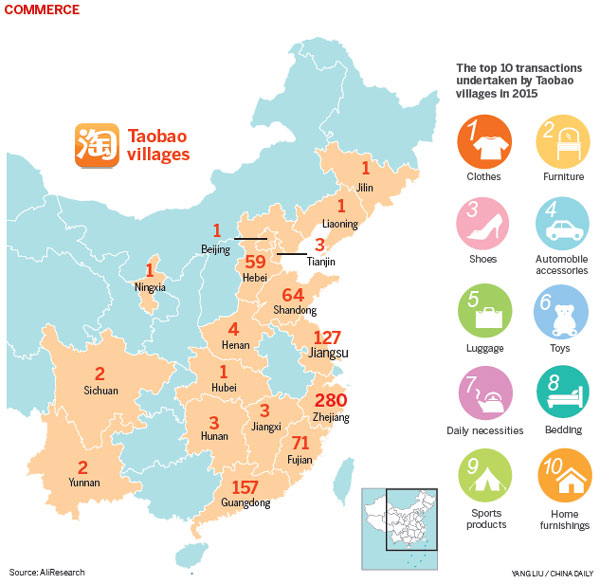 There are now 780 so-called "Taobao villages" in China, a 268 percent increase over the past year, according to the latest research.
The term refers to village-based online business clusters that each has an annual e-commerce transactions worth in excess of 10 million yuan ($1.55 million), involving more than 100 active online stores representing at least 10 percent of a village's households doing business online.
The figures were released by AliResearch, Alibaba Group Holding Ltd's research institute, and showed those 780 sites played host to more than 200,000 active online stores, which officials said prove just how fast the Internet is transforming the rural economy.
They also show customers from 832 of China's poorest counties spent 100.9 billion yuan on Alibaba's online platforms during 2014, and users sold products worth 11.93 billion yuan.
AliResearch claims doing business online is fast becoming one of the most effective ways of eliminating rural poverty, particularly for those selling farm produces, who can reach many more markets and also sell their produce at a fraction of the cost of using more traditional sales channels.