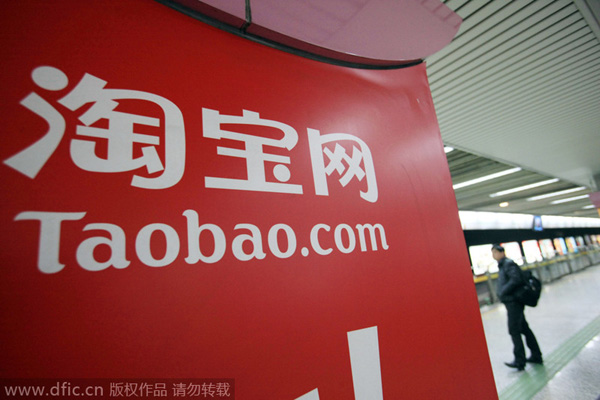 An advertisement for online shopping site Taobao.com of Alibaba Group is seen at a metro station in Shanghai, Nov 12, 2014. [Photo/IC]
Alibaba's online marketplace Taobao is once-again facing calls to be put back on the US government's list of "Notorious Markets" for counterfeit goods.
The American Apparel and Footwear Association has filed a formal complaint to the US Trade Representative.
Chen Fengying, head of Global Economic research with the Chinese Academy of Social Sciences, says Chinese companies such as Alibaba need to be careful when operating in foreign markets.
"Why do we see some Chinese companies being targeted when they enter foreign markets? For one thing, those markets have more strict rules than ours, especially for protecting intellectual property rights. But at the same time, competitive firms sometimes get more attention from the authorities. Once they spot an issue they will go after the firms for it. So once Chinese companies venture into foreign markets, they need to be sure they're complying with local laws and regulations."
Fakes have long been a problem for Alibaba.
Taobao was first added to the US government's "Notorious Markets" list in 2011, but removed a year later after the company worked with trademark owners to clean up the site.
Earlier this year, French luxury product producer Kering filed a law suit in New York against Alibaba, accusing it of profiting from the sale of fake goods.
Alibaba has defended itself against the accusations and stressed that the company has made great efforts to curb counterfeit goods on its platform.

As part of a plan to eliminate fake goods on Taobao, Alibaba has conducted random checks, used data-mining technology and offered an online complaint forum.

Despite these efforts, it is possible that investors in Alibaba could see the complaints as a negative indicator that the company is not taking the right measures to eradicate the problem.

Analysts agreed that it is important for Alibaba to continue its battle to eliminate fake goods to maintain its dominance of the lucrative Chinese e-commerce market and its reputation abroad.