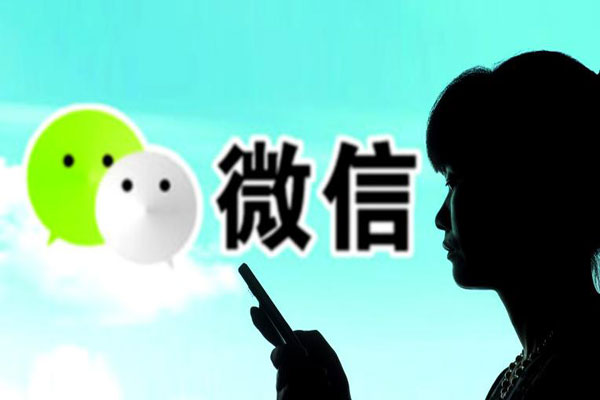 A woman looks at her phone in front of an advertisement for Tencent's WeChat mobile messaging app, in Shaoyang city, Central China's Hunan province, March 31, 2013. [Photo/IC]
GUANGZHOU - Nearly 500 public accounts on Tencent's WeChat app have been punished after they were found plagiarizing since February, the app developers said in a statement Tuesday.
In the recent three months, more than 32,000 plagiarized articles have been deleted and 497 public accounts punished, the statement said.
In the crackdown on pirates, the developers found that some public accounts abused the "originality declaration" function for copycat contents. The developers have taken back the using permissions of this function of 29 public accounts.
Since February 3, public accounts on Tencent's WeChat app found plagiarizing will face being removed from the instant messaging service, the app developers said.