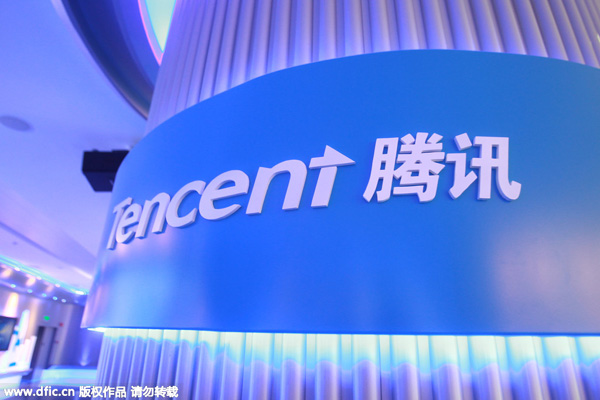 A signage of Tencent is seen at its headquarters in Shenzhen city, South China's Guangdong province, March 29, 2013.
Tencent Holdings Ltd announced on Tuesday that it plans to set up 25 innovation incubators across China in 2015, the latest move to facilitate Chinese startups through integrating its online and offline resources.
Ren Yuxin, chief operating officer of Tencent,said "We look to cultivate 100 billionaires in China by building an open platform that every entrepreneur can participate in."
These entrepreneurial training bases are expected to cover 500,000 square meters, with those in Beijing, Shanghai and Tianjing accounting for 150,000 square meters, Tencent said.
"We will provide a package of services to facilitate more people to start their own enterprises," said Lin Songtao, vice-president of Mobile Internet Businesses at Tencent. "We will leverage Tencent's online advantages to help companies attract traffic, provide technology support and offer training on online marketing."
Besides, by cooperating with investment agencies, Tencent will also provide concrete financial support. Now, Tencent investment association has more than 20 partners with 100 billion yuan ($16 billion) ready to finance promising Chinese startups.
The innovation project is the latest stage of Tencent's Open Strategy which aims to fuel the growth of entrepreneurial companies with its popular social networking platforms QQ and Tencent, cutting-edge technologies and other online services.
Launched in 2012, the initiative has so far helped nurture 24 firms whose revenue exceeds 100 million yuan. And more than 20 of them have gone public or plan to do so.
The move also comes amid the latest wave of business startups in China. Last year, over 2.9 million Chinese people started their first business, according to the State Administration of Industry and Commerce.