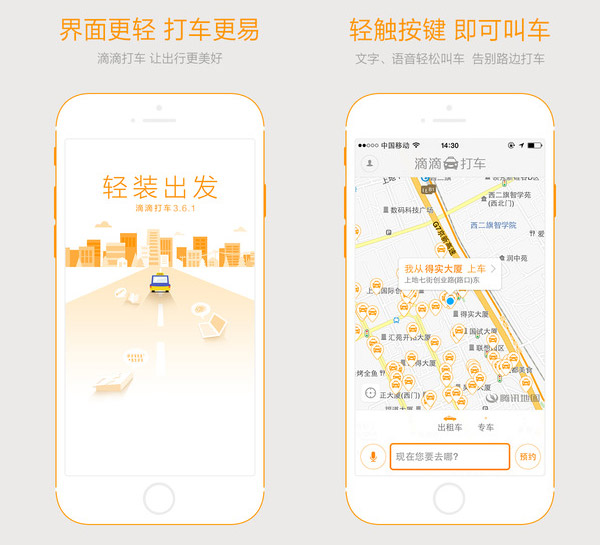 Screenshots show the page of Didi Dache. [Photo/iTunes]
On Jan 15, 2015, Chinese e-commerce behemoth Alibaba's Kuaidi Dache announced that it had raised $600 million to strengthen its position in the hotly contested market.
By subsidizing both taxi drivers and passengers, the two apps have invested heavily to grab more market share.
This is interpreted by analysts as being their way of promoting their mobile-pay applications, as users can get fare reductions only through their respective platforms.