As the Chinese Lunar New Year, known as Spring Festival, approaches, China's busiest annual travel begins.
Thanks to the rise in mobile Internet and a market that saw 450 million smartphone shipments last year, every single step in celebrating the traditional festival witnesses technological improvements and becomes more "smart".
In the first in a three-part series we take a look at some service-oriented apps used by Chinese travelers during the holiday season.
With family reunion being the most important factor of the holidays, millions of commuters take the help of apps to reach their hometown. Here's a look at some of them..
The second part of the special reports will appear Wednesday and the final part on Thursday.
Taxi-hailing apps
Didi Dache vs Kuaidi Dache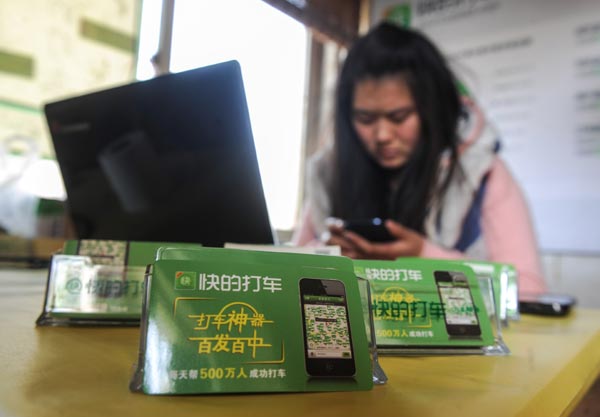 An employee of taxi-hailing app company Kuaidi Dache helps a customer installs the software. Launched in 2012, Kuaidi has linked up with more than 1 million taxis in more than 300 cities across China, including Hong Kong. [Photo/Xinhua]