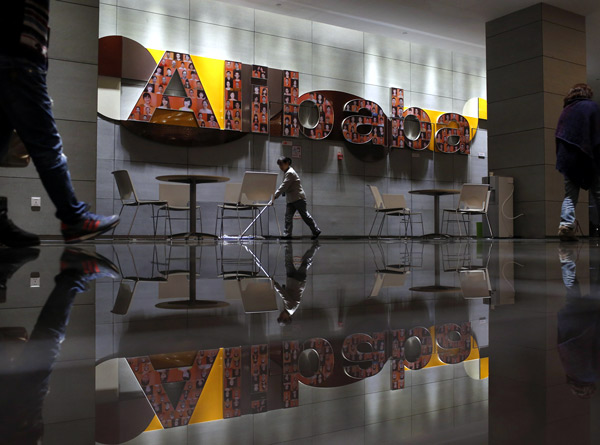 The logo of Alibaba Group is seen inside the company's headquarters in Hangzhou, Zhejiang province early November 11, 2014. [Photo/Agencies]
Alibaba Group Holding Ltd announced on Tuesday its investment into an Israeli startup specialized in quick respond code technology, a move that shows the e-commerce giant's commitment in online to offline arena.
Alibaba said it has inked a strategic cooperation deal with Visualead, an O2O and QR Code startup. The partnership will allow Alibaba to use Visualead's patents and technologies, which can largely improve the efficiency of scanning a QR code by four times.
Alibaba didn't disclose the size of the investment. But Visaulead said in the joint press release with Alibaba that the money will be used to develop the next generation O2O technology.
Visualead is working with Mashangtao, the scannable technology unit of Alibaba, to offer services that allow consumers to shop in the most convenient way. The two parties are also working to provide high-efficient user management solutions for retailers.