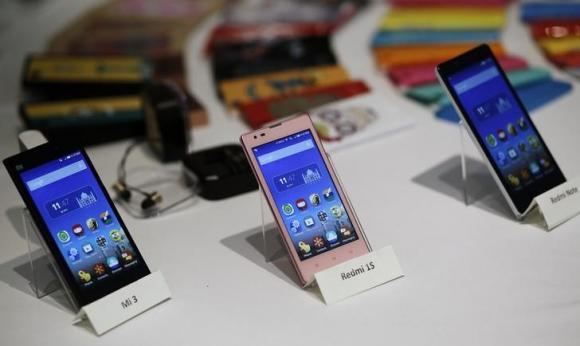 Three models of China's Xiaomi Mi phones are pictured during their launch in New Delhi July 15, 2014.[Photo/Agencies]
An Indian court on Tuesday temporarily allowed Xiaomi Technology Co Ltd to sell some of its devices in the country, about a week after it had asked the Chinese company to suspend sales in the world's third largest smartphone market.
Xiaomi had been asked to suspend selling its smartphones in a case related to patent infringements that telecom equipment maker Ericsson had filed against the Chinese company.
On Tuesday, the court gave Xiaomi permission to continue importing phones which have Qualcomm chipsets in them until the next hearing on Jan 8, provided Xiaomi deposited 100 Indian rupees ($1.5712) for every device sold, Ericsson said.
Xiaomi, whose low-priced but feature-rich phones have made it the biggest smartphone vendor in China, sells exclusively through online retailer Flipkart.com in India.
Both Xiaomi and Flipkart.com had been ordered by the Delhi High Court to stop selling the devices until Feb 5, when it is due to hear the case, according to court documents seen by Reuters.
"Xiaomi needs a license from Ericsson for all their phones imported to India, which will be clarified in the upcoming hearing," an Ericsson spokesman said in an email. Xiaomi said the company would not comment on the developments.
Xiaomis Mi3 and Redmi 1S use Qualcomm chips, according to the company's website. Its Redmi Note device uses a processor from MediaTek Inc.