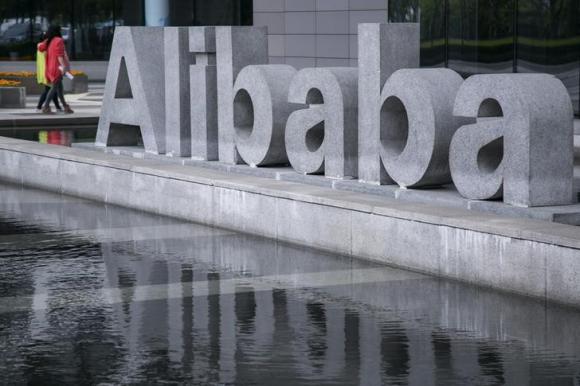 People walk at the headquarters of Alibaba in Hangzhou, Zhejiang province, April 23, 2014. [Photo/Agencies]
Shares of Alibaba edged down for two straight days after its blockbuster debut on Friday, as investors weighed the stock.
The Chinese Internet behemoth closed down 3.03 percent to $87.17 on Tuesday, a second-day decline after its first session when shares soared 38 percent to $93.89.
"As the irrational passion for short-term trading gains dies down, Alibaba's share price will adjust and recede to around $80," said Hong Hao, the chief strategist at Bocom International Holdings, to China Daily online, adding that a new round of investors will digest the stock and seek buying opportunities in the secondary market.
"In long term, Alibaba is a very good company, expensive in valuation but with strong growth," said he.
The company announced on Monday that its underwriters had exercised the "green shoe" option and issued an additional 48 million shares at the $68 offering price, bringing the size of its initial public offering to about $25 billion and sealing it as the largest IPO in history.
Yahoo Inc, second-largest shareholder of Alibaba with about a 16 percent stake, saw its share plummet by 7.2 percent to $39.05 since Alibaba's debut.