Jack Ma and Alibaba, two names that have been familiar to China for decade, have been praised by many Chinese small business merchants on Taobao, an online shopping website.
In 2013, Jack Ma once said that if he ever publishes a book he will title it One Thousand and One Nights of Mistakes of Alibaba.
By quoting American diplomat Edward John Phelps, "the man who makes no mistakes does not usually make anything", it seems Jack Ma and his Alibaba empire have achieved something, although without doubt many mistakes have been made by the group during its 15 years of development and expansion.
Here are the top 10 mistakes that the company is unlikely to highlight in its reports. The mistakes are ranked in chronological order.
NO 10 Relocating headquarters
In interviews with various media outlets, Jack Ma has said that Alibaba was established in the living room of his 150-square-meter apartment in Hangzhou city in 1999.
As the company expanded, thanks to the support by one of its original founders, Joe Tsai, the firm secured $5 million from a consortium of investors in October that year, and raised $20 million from an investor group led by Japanese SoftBank a year later.
After securing the money, Ma decided to relocate the domestic headquarters from Hangzhou to Shanghai, the so-called business center of China, and to move the global base to Silicon Valley.
It turned out that the environment was not right for the firm. The headquarters in the US took a hit when the dot-com bubble exploded, while the Shanghai office faced the reality of few small manufacturing companies interested in going global. The strategy caused distress and dismay to its number one priority, the customers.
Wu Xiaobo, a financial analyst, said this was the first mistake Ma made.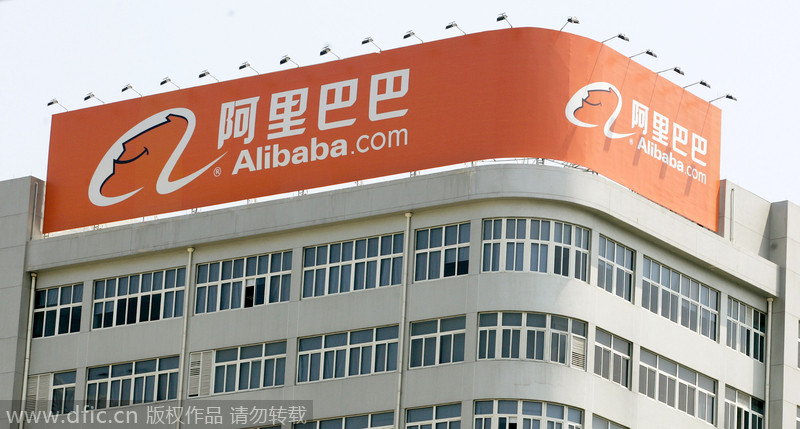 Head office building of Alibaba.com in Hangzhou, East China's Zhejiang province. [File photo/IC]
| | | |
| --- | --- | --- |
| | | |
| | | To US consumers, China's Alibaba is a non-entity |