NO 9 Operating cost
After attracting series of venture capitalists, Alibaba began expanding globally. However, the rapid increase in labor cost, marketing, advertising and zero profits drove the firm into financial trouble in 2000. By January 2001, Alibaba had less than $10 million in its account.
Later, Savio Kwan, a senior manager at General Electric, joined the company and became the chief operating officer. Immediately after taking over, Kwan began laying off staff. The number of employees in the US was reduced from 40 to three, and subsidiaries located in Hong Kong, Beijing and Shanghai were closed down. Salaries of the remaining staff were cut by 50 percent while their share options went up 100 percent.
After three months of drastic cuts, the company survived with its operating cost falling from $2 million to $500,000.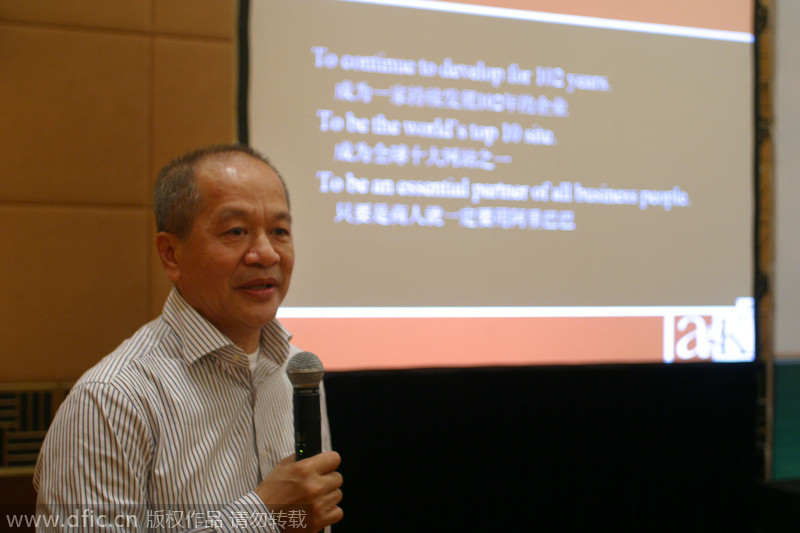 Savio Kwan, former chief operating officer of Alibaba, delivers a speech at a conference on Oct 10, 2007 in Shanghai. [File photo/IC]
| | | |
| --- | --- | --- |
| | | |
| | | To US consumers, China's Alibaba is a non-entity |