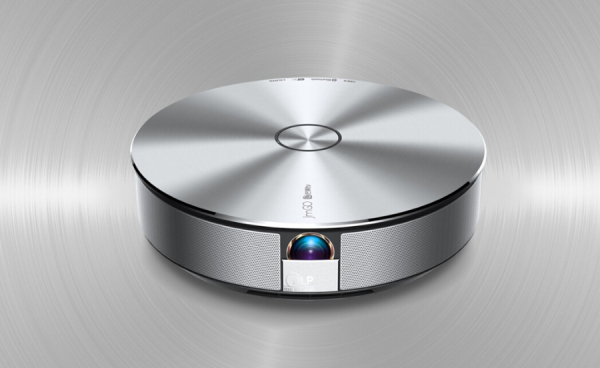 The world's first smart home theater device, the Jianguo G1 was launched by Shenzhen-based Hola Tech Co Ltd and hunantv.com on Wednesday Sept 17.
The round-designed smart home theater device is both a projector and an entertainment system in one. The G1 can project up to a 300-inch large screen, support full HD 1080p videos and play 3D blue ray movies using advanced digital light procession (DLP) projection technology supplied by US-based Texas Instruments.
Internally, the G1 is equipped with Mstar 6A918 1.5Ghz quad-core processor. The device comes with built-in loudspeakers. The whole thing is powered by Google Android operating system. Jianguo G1 can as also supports karaoke and can handle video game consoles.
The LED lamp of G1's projector provides 1,800 lumens in brightness. Hola Tech guarantees a service life of 30,000 hours.
Hola Tech's partnership with hunantv.com provides various video resources for G1 owners. As the content provider, hunantv.com is able to distribute content from five major Hollywood film companies as well as content from many domestic film companies.
The home entertainment device is priced at 2,399 yuan ($390.75).