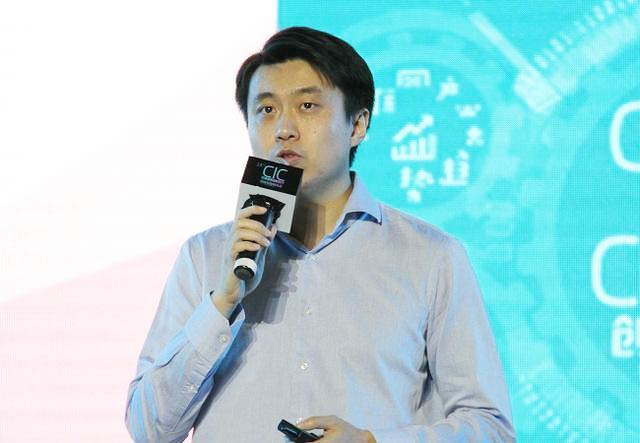 Wang Bo, founding partner and CEO of Antourong (Beijing) Network Technology Co and itouzi.com, speaks at the China Internet Conference on Aug 27, 2014. [Photo / qq.com]
While people were rushing to sign up for wealth management products with a five percent annualized return, Wang Bo's team was offering a rate almost double, and they are now heading toward a strong platform.
As Wang's financing platform itouzi.com accepts funds starting from 100 yuan ($16.3), reliable small- and micro-sized enterprises can get funded by hundreds of thousands of individual lenders, usually in less than a week, at relatively low cost.
Wang's career began with a start-up cloud computing company after receiving his masters' degree at the Institute of Computing Technology under the Chinese Academy of Science. Several years, working in almost all roles in the company, qualified him to start a new company.
He decided to put his technological savvy and internet thinking into the internet financing industry and, in 2013, started Antourong (Beijing) Network Technology Co Ltd with three founding partners – Zhao Chunxia, Liu Bo, and Gu Yun.
Antourong's website itouzi.com launched its first financing guarantee product on March 31 last year. At that time, Antourong's founding partner and CEO Wang Bo and his partners set their sights on person-to-business (P2B) also called person-to-company (P2C).
Wang said at the China Internet Conference: "The internet financing focuses on users, is based on technology and benefits everyone. The rules are open, transparent. In the internet financing business, it is the people that are gathering the wealth. What we do is like an internet shopping mall for financing projects".
China's internet financing companies mimicked their foreign peers at the beginning. Soon some Chinese characteristics emerged and the companies and businesses localized in accordance with Chinese society and the financing environment.
While the industry keeps growing, there are some risks with swindlers attempting to ambush clients by hiding behind an internet financing mask. People get to know the newcomer, but soon start to question the security and reliability of the business.
People might be interested in high returns for a short-term but it can be risky speculation. What really attracts people is a reasonable and stable return in a mid- or long-term investment, and it should be safe, according to Wang.
"We firmly obey the central bank's four guidelines. We will continue the solid fundament work," said Antourong chief risk officer Liu Bo.
The People's Bank of China vice-governor Liu Shiyu has said internet financing should not touch illegal fund-raising and deposit taking; cash pooling is not allowed for online financing platforms, and a platform must not have guarantee business go with its own deposits or loans business.