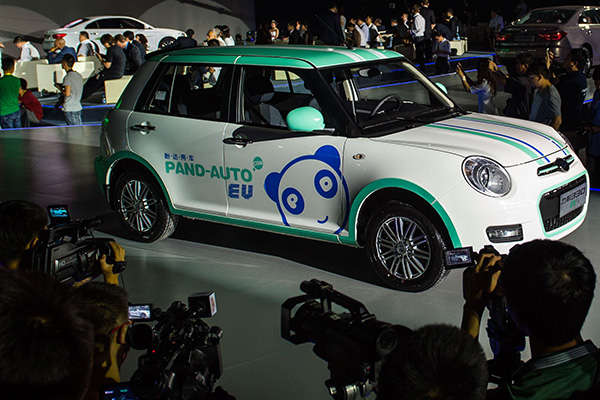 Lifan's new-energy car is seen in this file photo, June 9, 2015. [Photo/Xinhua]
BEIJING -- China's finance minister said some new-energy vehicle producers have relied too much on government subsidies, noting subsidy-related fraud will be punished severely.
The subsidies were first given to nurture the initial market, but enterprises tend to rely too much on them and focus on policy when designing vehicles, making few technological breakthroughs, Finance Minister Lou Jiwei said on Saturday at a forum on electric vehicles.
China plans to cut such subsidies by 20 percent between 2017 and 2018 from 2016 levels, and by 40 percent between 2019 and 2020, the Ministry of Finance announced in May last year.
The finance ministry plans to conduct a special check of the use of subsidies and has vowed to severely punish those involved in subsidy-related fraud.
New-energy vehicles continue to gain popularity.
The number sold in 2015 more than tripled year on year to 331,100, partly due to government incentives to encourage their use. About 500,000 new-energy vehicles had been sold by the end of 2015.