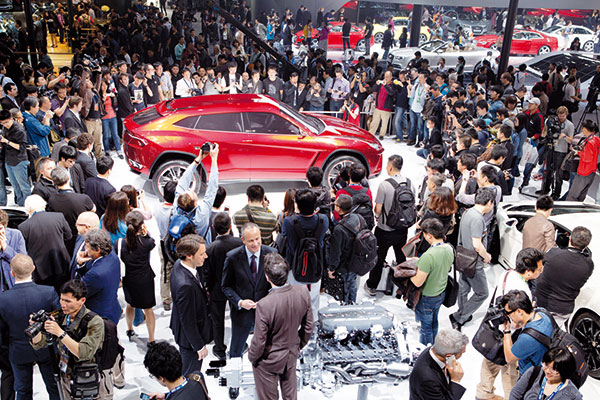 The Lamborghini SUV Urus, which redefines dynamics and design in the super SUV segment, is going to hit the road in 2018. [Photo provided to China Daily]
As the country's government gears up to meet its 2020 targets, emphasis is being put on automakers to adhere to the trend for cleaner emissions with new-energy vehicles.
The Chinese government is on a drive to clean up the country through reduced pollution and to showcase itself as a leader in new, clean-energy-related technologies.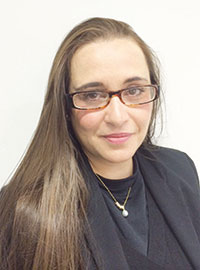 Namrita Chow, principal analyst at IHS Automotive. [Photo provided to China Daily]
Automakers in China are keen to emphasize their allegiance and adherence to the government's targets and the upcoming Guangzhou motor show will be a stage for clean emission and zero emission vehicles, as well as those with engines of under 1.6 liters.
A new government policy, which came into effect on Oct 1, offers a 50 percent reduction in the new vehicle purchase tax for cars with engines no larger than 1.6 liters, bringing it down to 5 percent.
The policy is expected to be effective only through the end of 2016, and has already helped leverage passenger vehicle sales growth in China, with October sales up 10 percent from September.
The upcoming 13th Five-Year plan (2016-2020) is expected to reaffirm the government's targets for 5 million new-energy vehicles to be in use in the country by 2020, with annual production of 2 million electric vehicles.
A draft of the policy has been released and shows that significant emphasis is being spent on approving EV charging infrastructure, EV battery production and EV production in China.
Automakers have indicated that at the Guangzhou motor show they will showcase models specifically in the new-energy vehicle segment, as well as those fitted with small engines.
IHS Automotive forecasts also highlight that demand for small-engine vehicles will continue in China-even after the expiration of the new purchase tax cut, as automakers will have to meet the country's new corporate average fuel economy requirements.
Volkswagen is expected to show 36 models in its 3,430-square-meter stand with a specific spotlight on NEVs.
The automaker has stated that at the Guangzhou motor show it will be "showcasing the technologies and vehicles that will transport Chinese drivers into tomorrow-the spotlight will be on Volkswagen's innovation in new-energy vehicles".