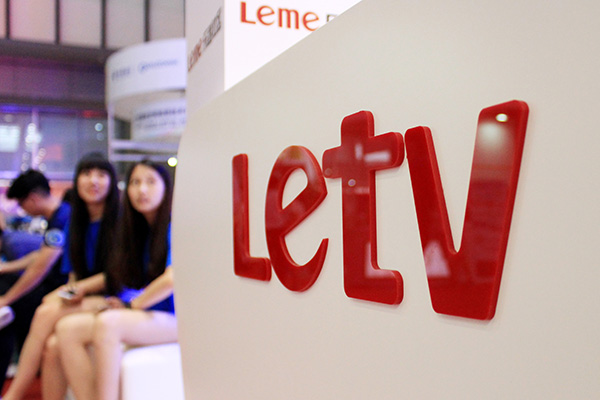 LeTV is making greater investments in electric vehicle charging facilities. [Photo/China Daily]
LeTV Holdings Co Ltd is making its latest foray into Internet-based finance sector by launching a think tank.
Global Sharing Finance 100 Forum, a LeTV-sponsored think tank, was launched in Beijing on Saturday, drawing a host of financial regulators, bankers in established financial institutions and emerging e-finance companies, and top academics as its 100-strong panel. The team includes 30 overseas experts.
The launch of the new think tank marks the Internet giant's latest effort to expand into Internet-based finance sector. LeTV, a conglomerate known for its online video-streaming service, has been aggressively expanding its territory from consumer electronics, electric vehicles to sports and car-hailing.
In the e-finance sector, it operates an e-commerce platform and a third-party online payment company, but remains a small player compared with e-finance titans such as Alibaba Group Holding and Tencent Holding Ltd. In mid-2015, LeTV shocked the industry by successfully poaching Wang Yongli, former vice-governor of Bank of China Ltd, a veteran banker widely known in the industry.
Wang, now senior vice-president of LeTV Holdings Co Ltd and CEO of LeTV Finance, has become an advocate of shaking up traditional banking with technologies. In Saturday's event, he said he endorsed the concept of "sharing finance" as it matched financial service needed and providers without traditional intermediaries.
"Sharing finance" is put forwarded by two Chinese economists: Yao Yudong, dean of Financial Research Institute at People's Bank of China, and Yang Tao, a financial researcher with Chinese Academy of Social Sciences. The word is inspired by "sharing economy", a concept wins huge popularity with the success of Uber and Airbnb.
Wang stressed that "sharing finance" is a better concept encompassing various innovations in peer-to-peer lending, crowdfunding, mutual insurance and so on, while the word "internet-based finance" highlights the technological features but understates the essence of finance in the internet-era.
Global Sharing Finance 100 Forum is co-launched by China Academy of New Supply-side Economics and Modern Bankers magazine.