The Milken Institute, an independent economic think tank in the United States, has released its first report ranking Chinese cities on their economic performance.
A total of 266 Chinese cities at prefecture level and above were studied, divided into two groups, one consisting of 34 first-and-second-tier cities and a second echelon of small-and-medium-sized ones, including 232 third-tier cities.
The rankings are based on actual economic performance, rather than projected success. The index considers job and income growth, gross regional product (GRP), and foreign direct investment (FDI), as well as the strength of high value-added industries in each city.
The following are the top 10 best-performing large cities in China.
N0 10 Shenzhen, Guangdong province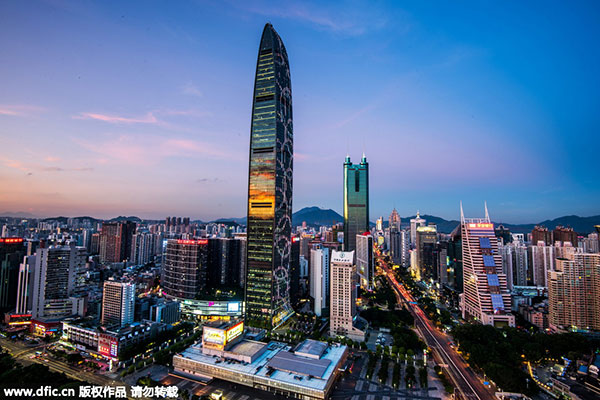 A view of Shenzhen's landmark skyscraper Kingkey 100, June 16, 2015. Housing prices in the city surged 15.9 percent in June, according to the National Bureau of Statistics. [Photo/IC]