Smartphone shipments worldwide for 2015 grew 10.3 percent year on year to 1.29 billion units, according to global market research firm TrendForce.
Chinese vendors shipped 539 million units, while Samsung and Apple shipped 547 million units.
TrendForce predicts that Chinese smartphone makers to take 45 percent of the global market share this year, indicating that nearly one out of two smartphones sold will come from a Chinese brand.
Let us take a look at the top 10 smartphone vendors based on market share in 2015, among which seven are from China.
No 10 ZTE 3.1%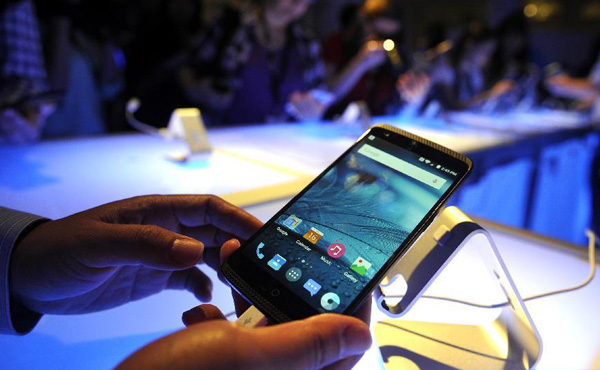 Photo taken on July 14, 2015 shows the new Axon phone during its unveiling ceremony in New York, the United States. [Photo/Xinhua]