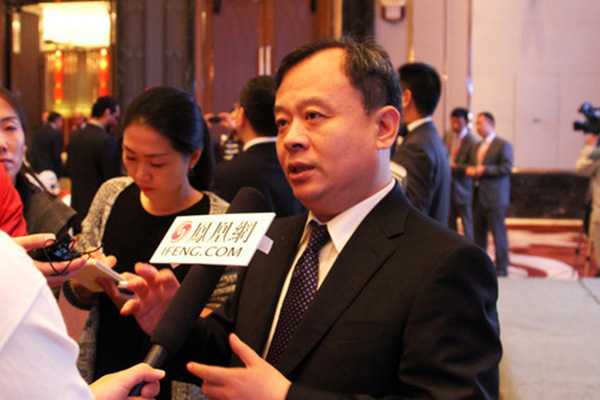 Wang Xia, chairman of the Automotive Committee of the China Council for the Promotion of International Trade. [Photo provided to China Daily]
Chinese automakers look to make further inroads in Middle East
A forum aimed at helping China's automakers tap the markets in Arab States was held in Yinchuan, NingXia Hui autonomous region on Friday and Saturday.
Held on the sidelines of the China-Arab States Expo, the China-Arab States Auto Cooperation Forum 2015 aimed to promote economic communication and practical cooperation to help China's automakers explore the Arab States markets.
"The Belt and Road Initiative is a great opportunity for the Chinese automakers to sell their cars overseas," said Wang Xia, chairman of the Automotive Committee of the China Council for the Promotion of International Trade.
Wang said that nowadays the quality of Chinese vehicles is very close to that of foreign ones, but Chinese automakers need to put much more effort into marketing their brands in the future.
He said that China has exported more than 200,000 vehicles to Arab states every year for the past three years, accounting for more than a quarter of its total 950,000 annual vehicle exports.
In total, China sold 134,700 commercial vehicles and 98,600 passenger cars to Arab states last year.
And while the total number of vehicle sales has remained the same for the last three years, the average price is rising.
In the first seven months of this year, the average price of the country's export vehicles was $16,300, more than 30 percent up compared with the $12,000 in 2010.
Egypt, Algeria and Saudi Arabia were among the top 10 countries to which China exported the most vehicles last year.
Chen Wulin, deputy general manager of the passenger vehicle export business department of Dongfeng Motor, one of the country's major automakers, said Egypt and Algeria are the key markets for Dongfeng, and the company plans to build factories in the two countries in the near future.
"We entered the market three years ago, so it is still early days," Chen said, he believes the future for Dongfeng in Arab countries is bright, but the company still needs to be "steady" when investing there.
"The population of a city is just about 300,000 there, so we need to evaluate the risk."