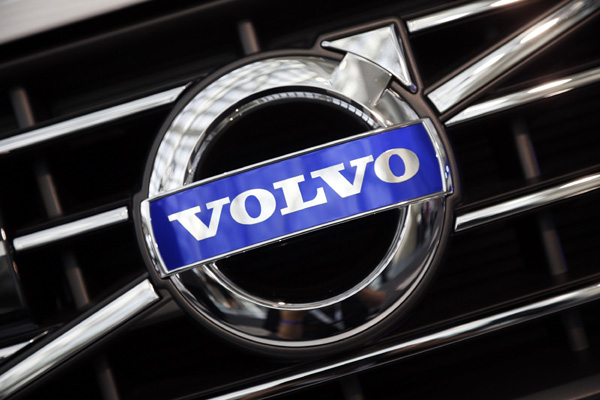 A Volvo logo is seen during preparations for the 2014 LA Auto Show in Los Angeles, California November 18, 2014. [Photo/Agencies]
Volvo Cars China is set to take more responsibility in the Asia Pacific region, and is looking to export more China-made models to more countries, to achieve higher growth and profits.
Volvo Cars Group CEO Hakan Samuelsson said, "The China company has done an excellent job, and grew from less than 100 people five years ago to around 4,000 people."
"The Shanghai team will take over responsibility for operations in more countries, including Australia, New Zealand, Japan and India, everything to the east of India."
When asked if Volvo would export more China-made products to more countries, the Swedish CEO answered, "Absolutely". The carmaker is going to utilize its stronger presence in China to strengthen its presence in the region – in Malaysia, Vietnam and Indonesia.
"That's definitely what we are looking for," he continued, "We want to be very strong in Asia, US, and Europe. That's why we've been in three organizations."
Volvo Cars are going to test its autopilot function in 2017 with 100 cars with ordinary drivers in its home, Gothenburg, Sweden's second largest city. Authorities will also be on board in the field test.
Ning Shuyong, Volvo China's vice-president in charge of public relations, said that in order to develop autonomous driving, an ecosystem involving universities, research institutes, and the Swedish Transport Administration is necessary.
Samuelsson said, "Autonomous driving involves other issues, not only new technology, but also a new legal framework."