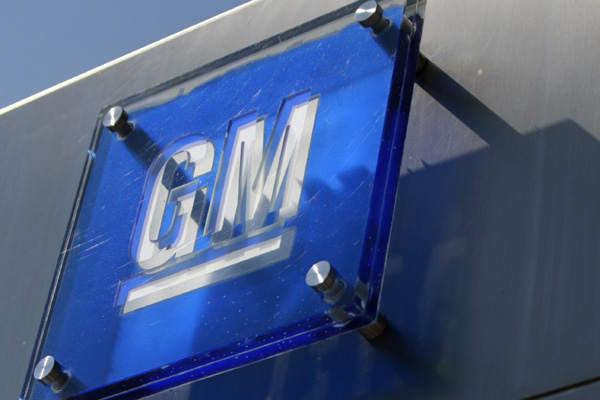 The General Motors logo is seen outside its headquarters at the Renaissance Center in Detroit, Michigan in this file photograph taken August 25, 2009. [Photo/Agencies]
General Motors China and the joint ventures together achieved a sales volume of 3.54 million units in 2014, selling on average 9,700 cars daily, 12 percent more than that in 2013, according to a press release.
SAIC General Motors's 1.71-million-unit sales touched a new height, up 13.1 percent from 2013. SAIC-GM-Wuling also hit a record with 1.79 million units sold, 12.8 percent more than in 2013, while FAW-GM dropped 29.4 percent to 41,702.
Buick brand contributed the most and registered a record high sales volume of 919,518 units, 13.5 percent more than in 2013, while the Excelle still topped among all models with a sale of 293,098 units.
The company's historical best achievements also include: the luxury Cadillac sales grew 47 percent to 73,500 units, and Wuling's sales of 1.6 million.