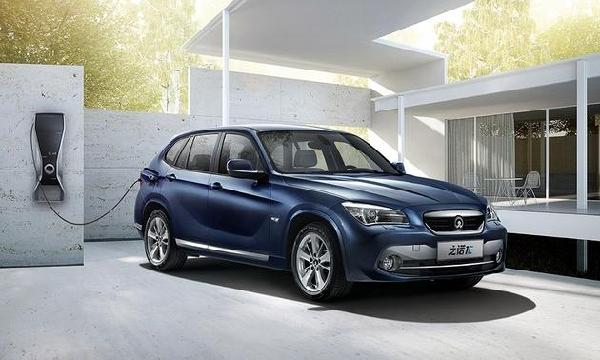 BMW Brilliance's Zinoro 1E [Photo/cnautonews.com] 
BMW Brilliance, the German luxury vehicle producer's Chinese joint venture, delivered 20 ZINORO 1E electric cars to the Ring-Do Car Renting Center of Beijing Service Bureau for Diplomatic Missions on Nov 5.
ZINORO is the first auto brand to provide new-energy vehicles, knowns as NEV, for public use in foreign affairs.
China has been releasing policies calling for NEVs to be used in governmental departments across the country.
"The significance of setting up the ZINORO 1E fleet with Ring-Do is not just about putting 20 vehicles on the street, but also setting an example and inspiring a new way of thinking for initiatives in e-mobility," said Olaf Kastner, president and CEO of BMW Brilliance.
ZINORO is a new brand for BMW Brilliance and is made in China and for China. Its first model 1E is the only premium new-energy vehicle available only for rent or lease.
The Ring-Do Car Renting Center provides professional car rental services mainly to embassies, foreign news agencies and foreign-funded enterprises in Beijing.
Wang Bingnan, deputy director of Beijing Service Bureau for Diplomatic Missions, said that the Chinese government encouraged the use of Chinese made NEV brands in public service and mainly by rental.
"The government is stepping up efforts in NEV development. This handover of the first NEV fleet pushes up the reform of public service cars and sets a wide social impact on promoting green commuting in China," said Wang.
Produced in BMW Brilliance's Shenyang base, the ZINORO 1E uses high-efficiency batteries created in China and advanced electronic control and drive technologies from the BMW Group. It can travel up to 150 km on electric power.
BMW Brilliance adopted an innovative business mode for the brand by setting up a brand showroom in Beijing. Shanghai showroom is expected to be open before the Spring Festival.
The Beijing showroom in Sanlitun SOHO, which opened in February, features charging facilities and offers rental services to the public.
The company's staff help customers install charging boxes and the whole service package covers licenses, insurance, maintenance and road service.
According to the company, it is working on cooperation projects with government, electricity and property management companies to offer better charging services.
The brand is also involved in a range of corporate social responsibility events to promote environmentally friendly commuting and lifestyle.
In September, the company launched the ZINORO Club, which is open to all and invites celebrities from different fields to talk about and promote green lifestyles.
In October, the company provided five ZINORO 1E cars to Beijing Guo'an Football Club, a renowned professional football club with more than 1 million fans across the country. The football club said it would use the vehicles in its daily operations to promote green commuting in everyday life among its supporters.