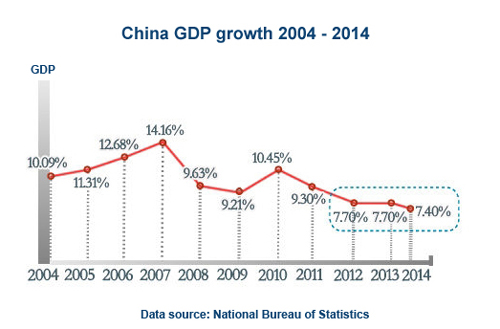 In the first three quarters of 2014, China's gross domestic product (GDP) achieved an annualized growth of 7.4 percent, or 0.1 points short of the planned target of 7.5 percent.
The housing market has experienced an unprecedented and carpet-style decline in prices and sales in all the 70 major cities throughout the country, implying that the pressure on economic growth is historically high as a chilly housing industry could have a massive repercussion effect on the national economy.
In the US, various macro-economic indicators suggest that the country has recovered well from the global crisis from the end of 2007. After over seven years of depression and recovery supported by three rounds of quantitative easing, GDP growth reached 2.8 percent in 2012, 1.9 percent in 2013 and is expected by the International Monetary Fund (IMF) to expand by 2.8 percent in 2014 and 3 percent in 2015. The rate of unemployment has dropped from the peak of nearly 10 percent to only 6.2 percent and the inflation rate has been kept below 2.5 percent.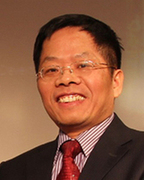 Yao Shujie
Despite this "glorious" performance, 84 percent of Americans think their country has not recovered to its best level before the depression.
The situation in the EU has been much worse than in the US as it has suffered from frequent "mini recessions" in some of its key member states. Germany, the Union's largest economy and growth engine, has suffered another negative growth in the second quarter of 2014. France, the second-largest economy in the EU, has endured near zero growth in the first three quarters of the year, and Italy, the third-largest economy of the Euro Zone, was technically in recession during the same period.
Apart from China, the BRICS (Brazil, Russia, India, China and South Africa) economies appear to have run out of steam in growth. According to Justin Lin, former chief economist of the World Bank, India's annual GDP growth rate dropped from 9.1 percent in 2010 to 4.9 percent in 2013. In Brazil, it dropped from 7.5 percent in 2010 to 0.9 percent in 2012 and recovered slightly to 2.2 percent in 2013. The situation in Russia is even worse as the official growth target has to be adjusted downward from 2 percent to 1 percent for 2014.
Given the tough external economic environment, rising domestic costs of production factors, China still manages to maintain a relative high growth of over 7 percent. However, due to the slowdown in the housing market, the desire to contain industrial pollution and overcapacity, and the national strategies for economic structural changes, the Chinese government has faced remarkable challenges and constraints in maintaining high and sustainable growth.
Apart from economic challenges, China has some other major issues to resolve, including the anti-corruption campaign, employment, poverty reduction, and so on.