Since China took over G20 presidency on Dec 1, 2015, several Chinese cities have hosted various meetings including G20 Finance Ministers and Central Bank Governors Meeting before the Hangzhou Summit to be held in September. Let us have a look.
Sanya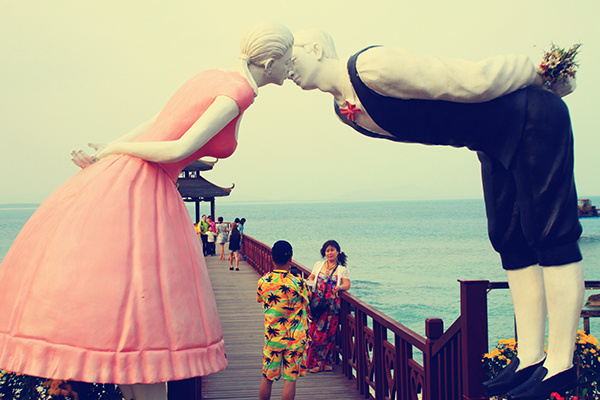 Tourists take photos on Wuzhizhou island in Sanya, South China's Hainan province, Jan 21, 2015. [Photo/VCG]
The first G20 Finance and Central Bank Deputies Meeting was held in the coastal city of Sanya, South China's Hainan province, on Dec 14 to 15, 2015.
Lou Jiwei, finance minister of China, introduced the agenda, priorities and work program of G20 finance track in 2016 on the first high-level meeting since China took over the G20 Presidency on Dec 1 2015.