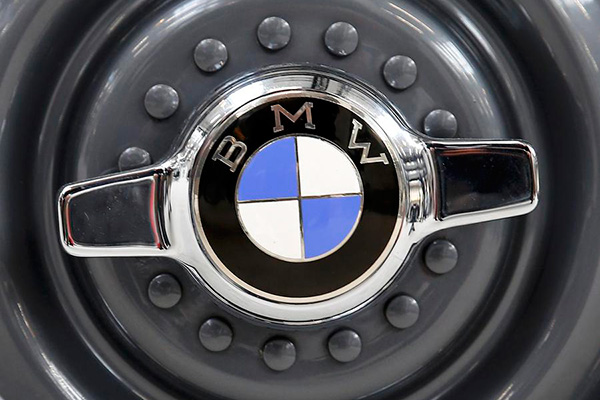 A vintage wheelcap of a BMW is pictured before a news conference marking the company's 100th birthday festivities in Munich, southern Germany March 7, 2016.[Photo/Agencies]
MUNICH - German car producer BMW Group reported Wednesday that it has achieved strong growth in China, its biggest market in Asia, in the first seven months of the year.
According to the announcement, a total 287,753 vehicles have been sold in the Chinese mainland from January to July, a year-on-year increase of 8.5 percent.
In Asia, a total of 56,819 vehicles delivered to customers in July, up by 7.9 percent, making the sales volume of the first seven months to reach 417,730 units in this region.
The company reported that its July sales hit a new record with a total of 180,080 vehicles delivered to customers around the world, up by 4.0 percent year on year. And its sales volume since January comes to a total of 1,343,217 vehicles worldwide.
"The BMW Group continues to deliver sustainable, profitable sales growth month after month," said Ian Robertson, member of the board of management responsible for sales and marketing.
"While we see growth across our range, the fact that the planned production for our electrified 7 Series, 3 Series and 2 Series Active Tourer models is already sold out this year, demonstrates our strategy of rolling out electrification on all models is the right one. We will, of course, now respond to this high customer demand," he continued.