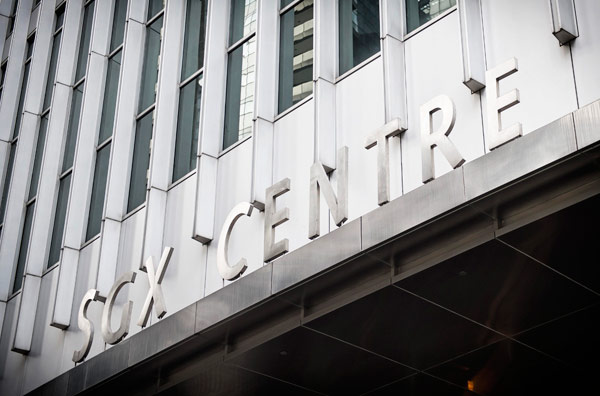 Signage for the SGX Centre, which houses the Singapore Exchange Ltd headquarters, is displayed outside the building in Singapore, Jan 21, 2014. [Photo/VCG]
SINGAPORE - China Jinjiang Environment (Jinjiang Environment) listed on the Mainboard of Singapore Exchange (SGX) on Wednesday.
The listing of Jinjiang Environment will bring the total number of SGX Mainboard companies to 586, with a combined market capitalization of about S$902 billion ($671.6 billion), said SGX.
Wang Yuanluo, Executive Chairman and Chief Executive Officer of China Jinjiang Environment, said listing on the SGX Mainboard will further enhance Jinjiang's brand image and recognition, and provide the company with a platform to expand business internationally, especially with a focus on Southeast Asia.
"We intend to leverage on our reach and extensive network to enhance our future growth, technical expertise and research and development capabilities, allowing us to innovate and adapt to the demands of the waste-to-energy industry," she added.
SGX welcomes China Jinjiang Environment to its Mainboard. Chew Sutat, Head of Equities and Fixed Income of SGX, said the bourse looks forward to supporting the company as it looks to tap international investors and expand its business in the Southeast Asia region.
Jinjiang Environment is the first private waste-to-energy operator in China, with the largest treatment capacity. Its business primarily focuses on the planning, development, construction, operation and management of waste-to-energy facilities.