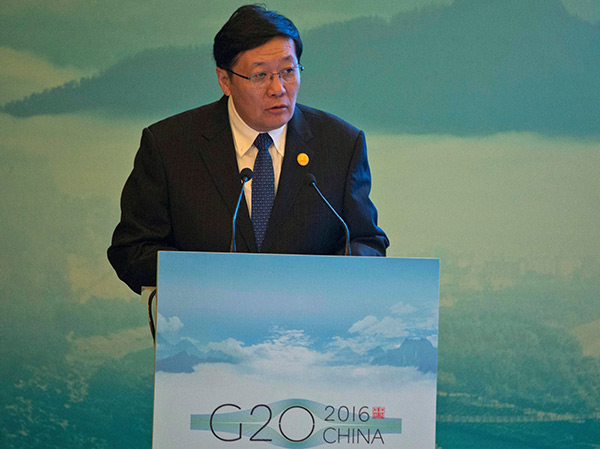 Lou Jiwei, China's Minister of Finance speaks at the High-level Tax Symposium held in Chengdu in Southwestern China's Sichuan province, July 23, 2016. [Photo/Agencies]
Major economies should strengthen cooperation to improve transparency and efficiency while applying fiscal policies, China's Finance Minister Lou Jiwei said on Saturday.
Speaking at a high-level tax symposium on the sidelines of the two-day meeting of G20 finance ministers and central bankers, Lou highlighted the importance of international cooperation on coordination and implementation of fiscal policies, at a time when negative impact of fiscal policy has gradually appeared and is dragging down the pace of already slowly recovering global economy.
Major challenges include how to reduce taxation uncertainties, reduce investment barriers, how to better spur innovation using fiscal policies, and cracking down cross-border tax evasion and tax avoidance, according to Lou.
"International communities have delivered progress towards tax transparency. There have been 96 countries that have committed to implementing automatic exchange of information by 2017 and 2018, and we are expecting more will join in the near future," Lou said.