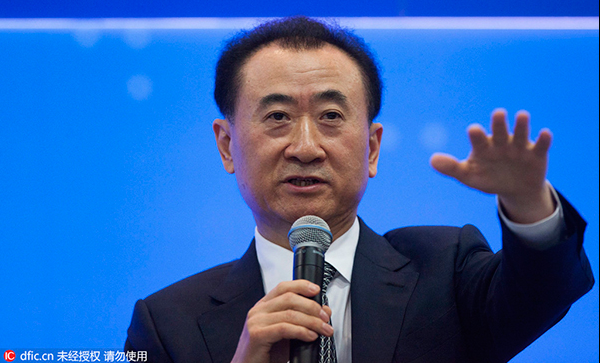 Wang Jianllin speaks during a financial forum in Hong Kong, China, Jan 18, 2016. [Photo/IC]
BEIJING, July 13 (Xinhua) -- Chinese real estate, entertainment and sports conglomerate Wanda announced here on Wednesday that it will host an annual "China Cup" soccer tournament which will begin next year.
Besides the Chiense national team, Wanda said it would invite "first-class national teams from Europe and the Americas," so that the Chinese team would learn from playing against high-quality opposition.
Wanda, owned by one of China's richest men Wang Jianlin, last year acquired a 20-percent stake in the Spanish football club Atletico Madrid and in March became one of FIFA's main sponsors.