Qingdao of Shandong province topped the list of most livable cities in China, according to a report by the Chinese Academy of Sciences.
The report, which studied 40 municipalities and cities, was based on 29 indicators in six categories, including urban security, public service infrastructure, natural environment, social environment, transportation convenience and environmental health.
The respondents gave high scores for public service infrastructure whereas air pollution, noise pollution, parking problems and traffic jam were the main negative factors.
Here are the 10 most livable Chinese cities.
No 10 Chongqing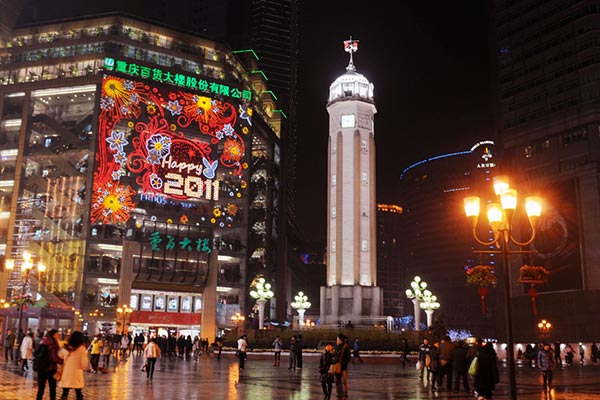 A view of a shopping mall decorated to mark New Year in Chongqing. [Photo/Asianewsphoto]