Garbage disposal company plans partnerships, manufacturing plant and sales brands
InSinkErator, the manufacturer of garbage disposals and instant hot water dispensers, plans to open another 10 sales branches in Chinese cities including Xining, Urumqi and Jilin.
Chad Severson, president of InSinkErator, which is a subsidiary of the United States-based Emerson Electric Co, said that the company aims to seize long-term market share among the country's fast-growing middle-class consumers who have surging demand for green products in their homes.
After shipping its products to China from the US for a decade, the company now is seeking opportunities to invest in China to build a manufacturing plant.
Top- and second-tier cities including Beijing, Shanghai and Xiamen have already offered subsidies to their residents for building less-polluting home waste treatment facilities. Shenzhen also stipulated that all new residential buildings must be equipped with garbage disposals to further cut the volume of food waste.
InSinkErator operates in cooperation with local governments, including Shanghai, Beijing, Chengdu and Nanjing, to promote its products, which can help lower transportation costs, reduce pollution and increase the garbage recycling rate.
"As China's urbanization rate has reached 55 percent and with 1 percent annual growth expected, InSinkErator will deploy more resources with both global and domestic e-commerce companies such Amazon.com Inc, Tmall (of Alibaba Group Holding Ltd), and JD.com Inc to promote its businesses," said Severson.
He said China contributed 15 percent to InSinkErator's global sales and the company will not only continue to expand its sales network in China's first- and second-tier cities, but also enhance its installation and after-sales services in more than 200 Chinese cities.
"The diet habits of Chinese people are quite different from the West," said Chen Jianmin, InSinkErator's general manager for Asia-Pacific region. High-fiber vegetables, fruit peels, bones, chicken skins and corn kernels are examples.
"Using the same motor technology as Emerson's US products, the grinding technologies are modified in China to guarantee that waste disposal is fast and the waste pieces are small enough," she said.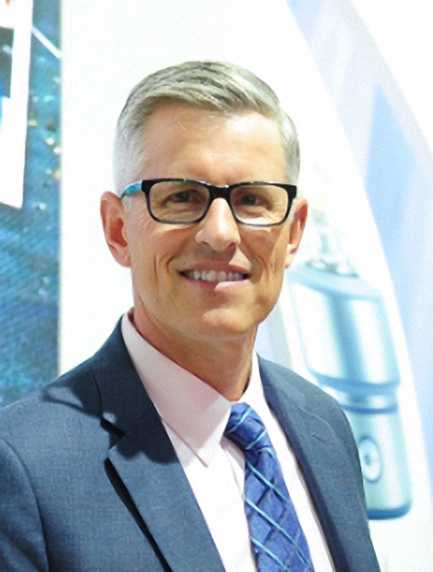 Chad Severson, president of InSinkErator