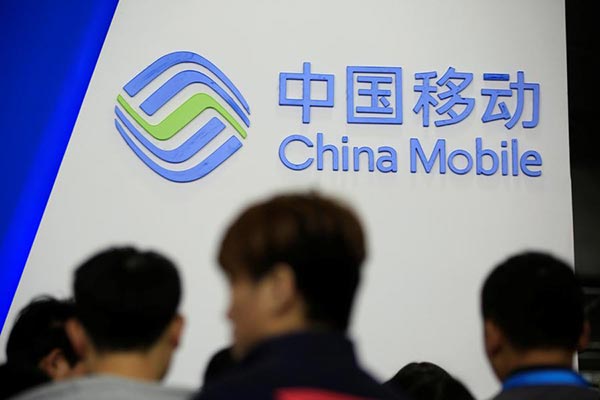 A sign of China Mobile is seen at CES (Consumer Electronics Show) Asia 2016 in Shanghai, May 12, 2016. [Photo/Agencies]
China Mobile Ltd, the country's largest wireless carrier, plans to invest 2 billion yuan ($305.6 million) in two insurance companies of China Merchants Group, the online financial magazine Caixin reported on Monday.
China Mobile is looking to buy a 20 percent stake in CMG Renhe Property Insurance for 1 billion yuan, and another 20 percent stake in CMG Renhe Life Insurance for 1 billion yuan, Caixin said.
The transaction will make China Mobile one of the largest shareholders of the two insurance companies, whose registered capital are both 5 billion yuan.
Renhe Insurance Company, established in 1875 by China Merchants Group, is the first shipping insurance company in China. If the licenses of the two insurance companies are approved, it means that the Renhe brand will reenter the insurance sector.
China Mobile said domestic insurance market saw a rapid development and has a bright future; especially the burgeoning internet insurance that brings more room for the development of the insurance sector.
There is high strategic collaboration value in the development of internet business and internet insurance, and the company can realize a collaborative development, China Mobile added.
Insiders said China Mobile's subscribers' advantage cannot be ignored. China Mobile's data showed that as of April, its total subscribers reached 835 million, including 391 million 4G users.
In recent years, China Mobile has entered the financial market several times. In 2010, China Mobile bought a 20 percent stake in Shanghai Pudong Development Bank for 39.8 billion yuan. China Mobile also launched an innovation industry fund last year.