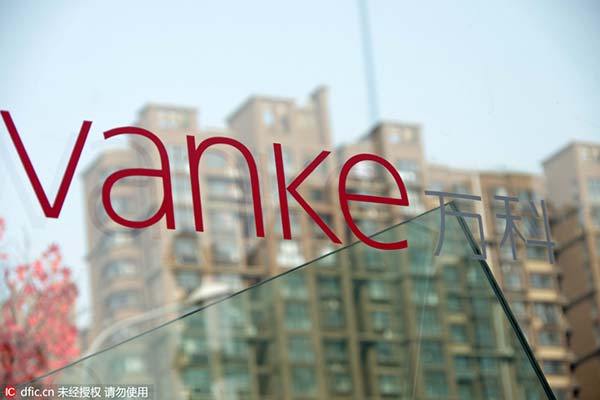 An apartment building is reflected on glass at the sales center of a residential property project in Jinan city, east China's Shandong province, February 10, 2016.[Photo/IC]
China's largest residential developer Vanke Co Ltd reported an increase of 28.1 percent of net profit in the first quarter of 2016, it said in a statement on late Thursday.
Vanke's revenue rose 64.3 percent year-on-year to 14.61 billion yuan ($2.28 billion) in the first three months. And its sales value increased by 59.5 percent to 75.2 billion yuan while the floor space it sold jumped by 37.6 percent on a yearly basis, and both reached a record high in the past five years, according to its statement to the Shenzhen bourse.
"The surge in sales value contributed to the company's strong efforts in land purchases and development last year and more projects were launched to the market in the first quarter," said Zhu Xu, Vanke's board secretary.
As Vanke's internalization strategy gradually kicked off, its overseas projects also contributed 490 million yuan in the first quarter.
Meanwhile, Vanke is also exploring the high-end residential market. Vanke's Beijing branch, for instance, is going to launch three residential projects this year, all eyeing the city's high-end customers.