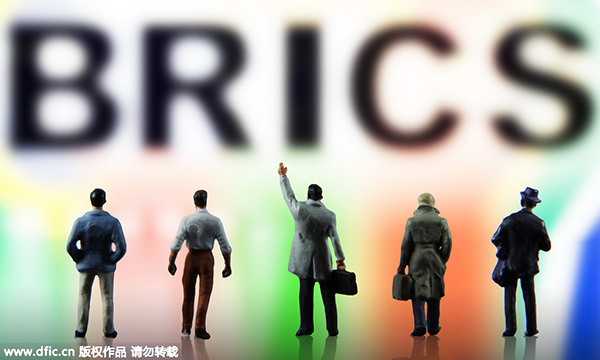 The New Development Bank (NDB) will sell its first bond, denominated in renminbi, in the second quarter of this year, with a size of 3-5 billion yuan ($460-767 million), a vice-president of the bank told China Daily on the sidelines of the Boao Forum for Asia Annual Conference.
Leslie Maasdorp, who is chief finance officer of NDB, formerly the BRICS Bank launched by Brazil, Russia, India, China and South Africa, said the yuan bond will be sold in China's onshore interbank bond market.
The bond issuance has come less than 12 months since the bank was formally launched in July, and become operational in late February with its headquarters based in Shanghai. It also marks a step forward for China's bond market development and the internationalization of renminbi.
"The New Development Bank planned to issue its first bond in China because the renminbi value is much more stable (compared with local currencies of other BRICS nations). China has a deep, liquid bond market," said Maasdorp.
The bank has secured a AAA rating from two Chinese credit rating firms: China Chengxin Credit Rating Group and China Lianhe Credit Rating Co Ltd. The top-notch rating would ensure a low funding cost for the bank.
Maasdorp also said the bank will continue to issue bonds in both yuan and US dollar. It plans up to $1.5 billion bonds in the next two years. Issuance of bonds in other BRICS nations' local currencies is not planned in the short-term.
The proceeds will go to finance first batch of lending projects in green energy, including hydro power, wind power and other renewable energy, in each of the BRICS countries, the bank said in an earlier statement.
The first batch of project will be announced next month, Maasdorp said.