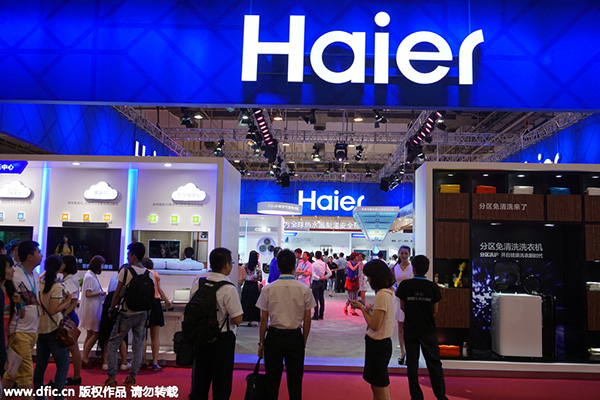 Visitors look at electric home appliances of Haier during an expo in Qingdao city, East China's Shandong province, July 10, 2015. [Photo/IC]
QINGDAO -- China's leading home appliance maker Haier said its profits jumped 20 percent year-on-year to 18 billion yuan ($2.7 billion) in 2015, despite falling global sales.
Haier's global sales reached 188.7 billion yuan last year, down six percent year-on-year, due to global economic downturn and business adjustment of the company, said Zhou Yunjie, rotating president of Haier, in the company's annual meeting on Saturday.
Haier is dismantling its traditional corporate structure in favor of building an open platform where people can bring in their own ideas and resources to develop new products and services, said Zhang Ruimin, chairman of Haier.
Over the past decade, Haier got rid of 20,000 middle managers, hoping to transform into an incubator for innovators, according to Zhang.
Haier accounts for over 10 percent of worldwide home appliance sales, according to a 2014 survey by Euromonitor. Earlier this month, the company announced its purchase of US conglomerate GE's appliances business.