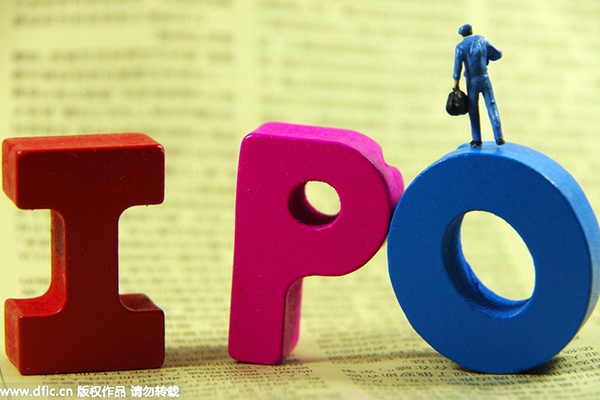 A five-month freeze on initial public offering (IPO) is bound to end, as 10 companies will go public in two weeks after receiving green light from China's securities regulator.
The China Securities Regulatory Commission has resumed IPOs for five companies to list on the Shanghai stock exchange and five in Shenzhen, it said on its official microblog, adding that the 10 companies had their listings called off in July in the wake of a stock market rout.
Explosives developer Kailong Chemical Group will start online subscription for its shares on Nov 30, followed by seven companies on Dec 1 and software technology provider Thundersoft on Dec 2, according to announcements.
The resumption of IPOs shows regulators are becoming more confident on the stock market after the benchmark Shanghai Composite Index jumped 27.4 percent from the August-26 bottom as of Friday. Such rally has made China back into a bull market.
Along with the resumption, the CSRC also launched new rules to address the liquidity shortage that likely coincided with IPOs. Under the change, investors will no longer be required to deposit fund when applying for new share subscriptions, which will reduce the capital frozen for share-bidding.
This has been a volatile year for China's equity market, as the Shanghai index went through as high as 5178.19 in mid-June before sinking to as low as 2850.71. The gauge has gained 12.2 percent since the beginning of the year as of Friday closing.