A group of CEOs lead a business delegation accompanying Chinese President Xi Jinping on his state visit to the United Kingdom.
Most of the executives are from industries ranging from finance, insurance, infrastructure to aviation, motor, energy and entertainment, as compared to the delegation to the US led by Internet tycoons. Those fields point to China's major investments in the UK.
UK is the largest overseas offshore renminbi trading center except for Hong Kong, and hosts more Chinese students and Confucius Institutes than any other European country, President Xi Jinping said in his first public speech on Tuesday as part of his four-day state visit.
The visit, marking the first in 10 years by a Chinese head of state, is widely expected to cement economic ties between the two countries, with billions of pounds of investment deals expected in the coming days.
Here are the 19 Chinese CEOs on the delegation list.
1. Guo Guangchang, chairman of Fosun International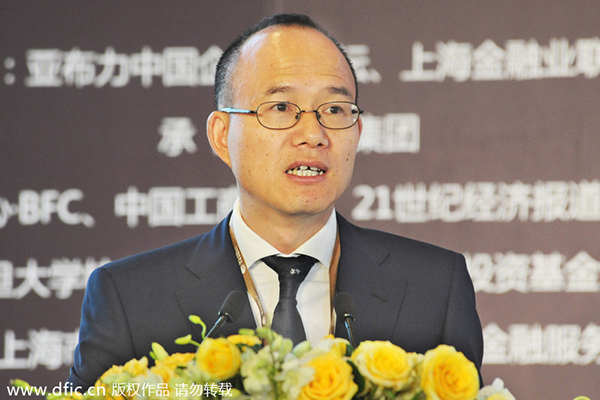 Guo Guangchang speaks at the second Bund Global Financial Summit in Shanghai, July 4, 2014. [Photo/IC]