No 3 Lu Zhou Lao Jiao
Baijiu industry in Luzhou, Sichuan province, can trace back its history to Qin and Han dynasties, the industry flourished in Ming and Qing dynasties. Lu Zhou Lao Jiao is the signature baijiu produced in Luzhou.It is the first "Thick fragrance" baijiu every brewed in China. It owns the National Celler 1573, a group of brewing pits first established in 1573.
Lu Zhou Lao Jiao has alcohol content ranging from 42 percent to 52 percent.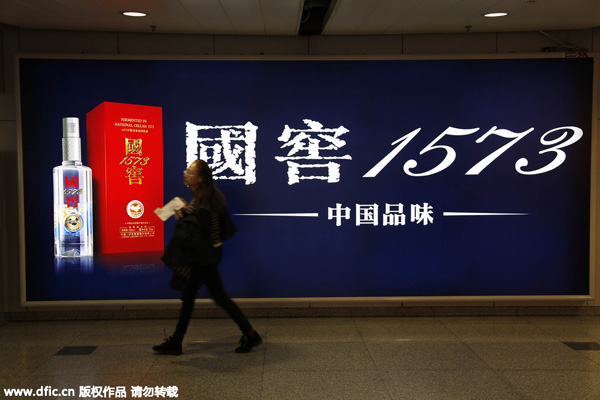 A woman walks pass a billboard of Lu Zhou Lao Jiao's "National celler 1573" in Beijing, Mar 15, 2013.