No 8 Shui Jing Fang (Swellfun)
Shui Jing Fang is the only brewery in China that has kept producing Baijiu for more than 600 years continuously and has been named the oldest brewery in the world by Guinness world record. The Shui Jing Fang Brewery traces its roots back to Genghis Khan's Yuan Dynasty.It is considered a history book of Chinese baijiu history. Shui Jing Fang was acquired by British liquor giant Diageo plc with price tag of $1 billion.
It has alcohol content ranging from 38 percent to 53 percent.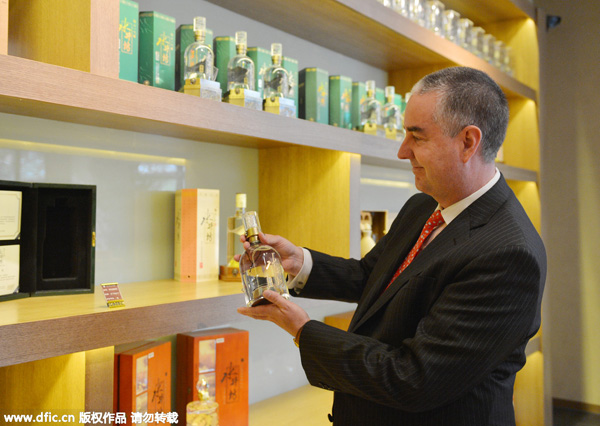 General manager of Shui Jing Fang James Michael Rice at old brewery of Shui Jing Fang, Chengdu, Sichuan province, June 5, 2013. [Photo/IC]