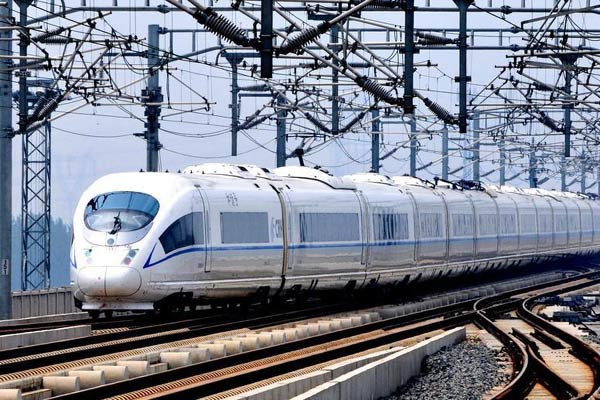 A CRH train that runs on the Beijing-Shanghai High-Speed Railway leaves Tianjin South Railway Station in North China's Tianjin, June 30, 2012. [Photo/Xinhua]
BEIJING - China lifted basic freight railway rates by one cent and allowed an upper floating range of 10 percent at most, the country's top economic planner announced Friday.
The adjustment from the previous 14.51 cent per ton each kilometer to 15.51 cent will take effect on February 1 while the new floating range will be implemented on August 1. It is up to the railway cargo enterprises to set the specific price, according to the National Development and Reform Commission (NDRC).
Preferential freight rates for fertilizers and phosphate ore are also scraped and the government no longer charges enterprises the comprehensive logistics fee for carrying large commodities.
The rate change aims to make the railway cargo pricing mechanism more flexible and encourage more social capital inflows into railway construction and will not impact ticket prices, according to NDRC.