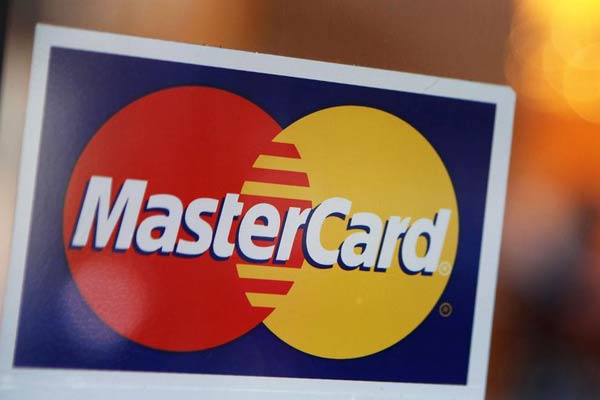 A MasterCard logo is seen on a door outside a restaurant in New York, in this Feb 3, 2010 file photo.[Photo/Agencies]
Cooperation offers traveler's checks to those heading overseas for education
MasterCard Inc is offering traveler's checks for Chinese students headed abroad in cooperation with Transforex (Hong Kong) Investment Consulting Co Ltd and the International Student Identity Card Association, the United States-based card company said in Shanghai on Tuesday.
More than 410,000 Chinese were studying abroad as of the end of last year, and the number may exceed 1 million in the next few years, according to the Ministry of Education.
The ISIC MasterCard will meet these students' cross-border payment needs and offer a business opportunity, said Dennis Chang, general manager in China for MasterCard.
"China has been the largest source country of overseas students for several years and they have a growing demand for secure and convenient cross-border payments," he said.
The card can identify the holder as a student as well as being a payment tool, according to the card's official website.
Wang Junfeng, president of Transforex, a subsidiary of HNA Tourism Holding (Group) Co Ltd, said the card is accepted by MasterCard's network in some 142 countries and regions.
"We expect that in 2015 we can issue 100,000 cards, and in five years more than 90 percent of Chinese outbound students will use this card," said Wang.
MasterCard reported 40 percent growth in prepaid business in the Asia-Pacific, Middle East and Africa last year, and the China market presented the biggest growth opportunities, according to MasterCard data.
"The payment market has been seeing increasingly fierce competition in China as the country is set to open its bank-card clearing market", said Ma Ning, an analyst at the Goldman Sachs Group Inc.
For consumers and cardholders, fierce competition may mean more benefits and privileges and better services, said Ma.
Jason Tymms, MasterCard's head of prepaid services for Asia, the Middle East and Africa, said that China's opening up of the bank-card clearing market will support growth in prepaid business, and his division will seize the opportunity.
Zhang Li, general manager of ISIC China's operations, said that students' payments may involve many industries including education, tourism and retail.
With more overseas students coming to China, there are new opportunities in payments market for financial institutions and merchants, Zhang added.