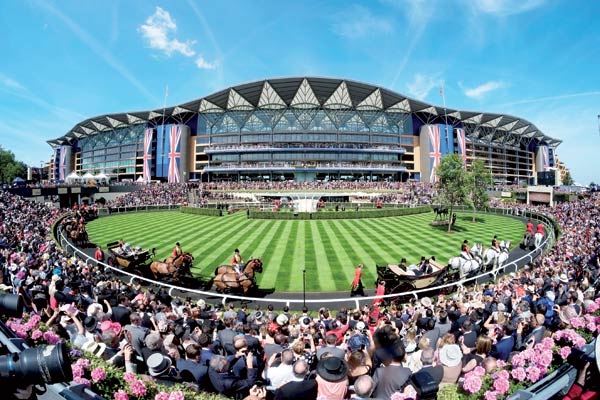 Royal Ascot worked with the China Horse Club and China Merchants Bank this year, each of whom invited a group of guests to the races. CHINA DAILY
But for industry eager to cash in on interest, betting remains missing link
The interest of China's middle class in equine sports is quickly growing as they look for new ways to enjoy their wealth, similar to how they have taken to leisure activities such as golf and sailing. Horse-riding is already a common tourism activity in many Chinese cities, and spectator sports such as horseracing and equestrian shows are now becoming popular.
Equine sports also have a strong social and networking element because they have a culture of exclusivity internationally, which suits China's newly wealthy middle class.
The strong association of horseracing with the British royal family is enough to create a buzz in the Chinese market. And the annual Royal Ascot race meetings, as much about fashion and hospitality as the horses, are increasingly popular with Chinese visitors.
Chinese consumers' growing appreciation for equine sports has created many business opportunities internationally, ranging from exporting horses to China to infrastructure support such as training, horse breeding, riding equipment and building racetracks.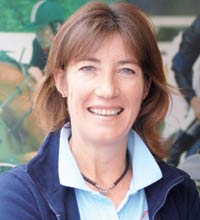 Claire Williams, executive director and secretary of the British Equestrian Trade Association. CHINA DAILY
"In China some people view equine sports as something they can engage with, and others view them as a way of showing that they have got the opportunity to spend," says Claire Williams, executive director and secretary of the British Equestrian Trade Association.
Professional horseracing first arrived in China with the establishment of early British expatriate communities in the mid-1800s. One legacy of that was the Shanghai Race Club, which remains a social racing club for wealthy Chinese racehorse owners competing in international races.
Despite the history, horseracing never boomed as an industry because betting on the sport is illegal on the Chinese mainland, although in 2008 the China Speed Horse Race Open in Wuhan was organized as a step toward legalization.
Since then, the sport has grown rapidly. The first China Equine Cultural Festival was held in Hohhot, capital of the Inner Mongolia autonomous region, last year.
Today, there are at least a dozen registered jockey clubs in China, and about half a million people work in horse-related industries, the China Horse Industry Association says.
The opening up of horseracing has attracted great interest from businesses in many Western countries with established horseracing culture.
This includes the UK, and many of its neighbors or former colonies to which the culture spread. It also includes the Middle East, where the equine industry has huge significance culturally.
In a deal in 2012, the Irish company Coolmore signed up with the northern Chinese city of Tianjin to build a $2 billion national equine center. Singapore Turf Club is also helping the China Horse Club of Tianjin to introduce the China Equine Culture Festival to Singapore later this year.
Not only are more Chinese riding or watching horses, many also travel abroad to watch competitions.
Royal Ascot was first held during the reign of Queen Anne in 1711 and is now always attended by Queen Elizabeth II and members of the royal family.
Charles Barnett, chief executive of Ascot racecourse, says this year it worked with the China Horse Club and China Merchants Bank, each of whom invited a group of guests to the races.
"We facilitated the visit, and the guests had a nice time watching the racing."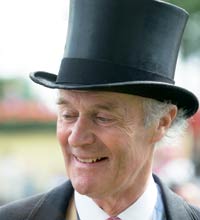 Charles Barnett, chief executive of Ascot racecourse. CHINA DAILY
In April, the UK achieved a breakthrough in entering the Chinese equine market after a thoroughbred and sports horse export agreement was signed between Zhi Shuping, minister of the General Administration of Quality Supervision, Inspection and Quarantine, and Owen Paterson, Britain's environment secretary.
When the export protocol is finalized, the UK will be able to export thoroughbred and sports horses to China-an opportunity the UK government estimates to be worth 10 million pounds ($16.25 million) a year to the British economy. France and Ireland had earlier signed similar agreements with China.
Louise Kemble, chief executive of the Thoroughbred Breeders' Association, says it is important for China to develop infrastructure to care for and train thoroughbreds before beginning to import them in large scale.
This would include veterinary support, nutritional expertise and horse training, and British expertise in all these fields can be employed to help China, Kemble says.
"The thoroughbred is a Ferrari compared with a Mini that's just a pony. We can offer education and support to make sure the facilities are correct."
Jimmy George, director of marketing at Tattersalls, the British bloodstock auctioneers, says that after talking to potential Chinese customers, the level of interest in buying horses is growing.
Tattersalls first came into contact with customers from the Chinese mainland a few years ago, although Hong Kong is already a developed market for the company, George says.
Tattersalls wants to expand into the Chinese market because it has always been an international business, he says, and he believes once thoroughbred racing becomes established there, the market will produce many business opportunities.
George says he has visited Beijing, Shanghai, Wuhan, Chengdu and Tianjin to speak to prospective customers, some of whom are high net worth individuals and farm owners.
At the moment, pending finalization of the export protocol, many of Tattersalls' Chinese customers buy horses to keep overseas and race in international competitions.
The British Horse Society has also been helping China standardize riding qualifications and sharing its expertise in giving lessons.