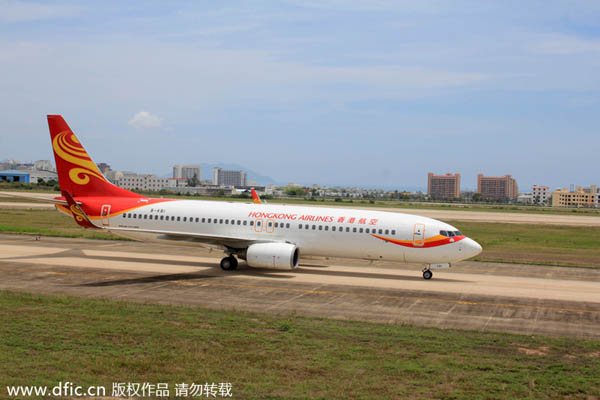 A Boeing 737-800 jet plane of Hong Kong Airlines takes off at the Sanya Phoenix International Airport in Sanya city, South China's Hainan province, April 30, 2011. [Photo/IC]
Boeing Co won orders worth $980 million for six 737 Max and four 737-800 aircraft from Okay Airlines, a private-owned Chinese carrier, at the Farnborough Air Show in the United Kingdom.
Okay Airlines has changed its former order for five 737-800 to five 737-900ER craft, making it the first operator of 737-900ER planes in China.