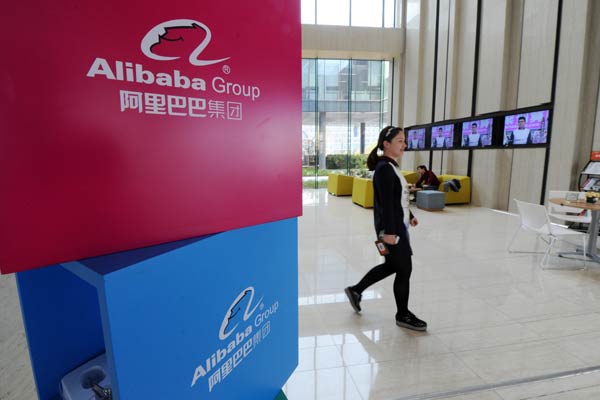 E-commerce giant Alibaba said it will list its shares on the NYSE under the ticker name "BABA".The company filed for a nominal $1 billion initial public offering in early May, but the exact size of the float is expected to be much higher. [Photo/Xinhua]
HANGZHOU - Chinese e-commerce firm Alibaba Group Holding Ltd submitted an updated initial public offering prospectus to the US Securities and Exchange Commission (SEC) on Saturday morning (Beijing time) featuring an expanded board of directors.
The document showed that the board of directors of the future listed company will include two extra members nominated by the Alibaba partnership.
The change will ensure the Alibaba partnership has majority control of the board by nominating six of the 11 members.
The previous filing revealed four members of the board of directors to be from the Alibaba partnership, including Alibaba founder Jack Ma.
The updated prospectus also gave a detailed explanation of the split of Alipay from Alibaba in 2011.
To meet new regulations issued by the Chinese government at that time, the split turned Alipay into a Chinese company and thus avoided a possible delay in acquisition of the relevant business license as well as the corresponding negative impact on the development of China's online transactions and Alipay.
The document also showed that Alibaba invested in China's top soccer club, Guangzhou Evergrande, in July with 1.2 billion yuan (about $192 million) for 50 percent of Evergrande's shares.
Sources said Alibaba will make its IPO debut in the US as early as August.