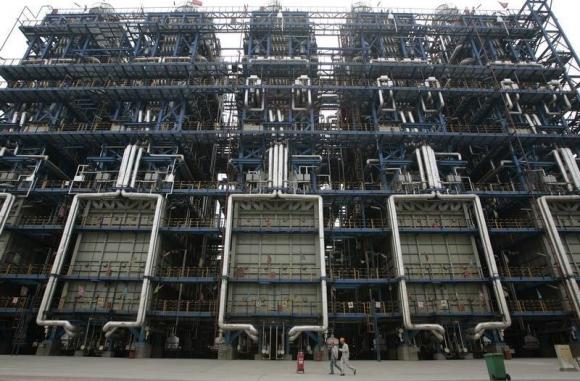 Workers walk inside China National Petroleum Corporation (CNPC) Lanzhou Chemical Company in Lanzhou, capital of Northwest China's Gansu province April 27, 2007. [Photo/Agencies]
The China National Petroleum Corporation (CNPC) expects to invest at least $2 billion in Peru over the next 10 years, after having recently bought Petrobras' assets in the country, a top CNPC executive told Reuters on Tuesday.
"We are looking for more opportunities in Peru, to acquire companies or to participate in the bidding of oil fields," Gong Bencai, head of CNPC's Latin America division, said in an interview at CNPC's Lima offices.
Peru has already approved an environmental permit allowing CNPC to conduct $1 billion of exploratory work in a
natural gas
block purchased from Brazilian state-run oil company Petrobras. More investment is likely on the way, the CNPC executive said. In particular, he said China's top oil producer is eyeing a $4 billion gas pipeline project in southern Peru.
"We are very interested in the southern pipeline," Gong said.
The pipeline would transport natural gas from the Andean Camisea deposit to thermoelectric plants on Peru's Pacific coast.
Petrobras has said its exit from Peru is part of a broader plan aimed at divesting billions in foreign assets to focus on massive offshore deposits in Brazil.
CNPC has expanded is presence in Latin America over recent years as the world's number-two economy reaches out to lock in the natural resources needed for future growth. The company also has operations in Colombia, Ecuador, Cuba, Brazil, Costa Rica and the region's oil-producing heavyweight Venezuela.
"In Venezuela we are negotiating with the government for new blocks there," Gong said, declining give details.