Global e-commerce sales are forecast to increase by more than 20 percent this year, surpassing $1.5 trillion.
Even more significant is the growth predicted in the Asia-Pacific region, which this year is set to topple the United States as the largest market in the world by sales revenue.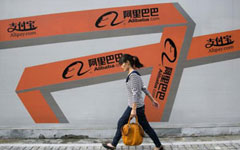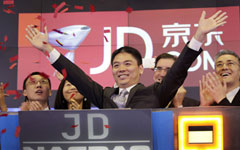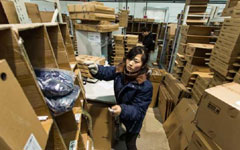 At this stage of market evolution, it is still unclear which countries and companies will benefit most from this
mas
sive market surge. The United States, with its array of world-famous e-commerce corporate bran
ds
such as
Amazon
.com Inc, eBay Inc, Facebook and Twitter, is considered by many to be likely to enjoy substantial gain. However, the global e-commerce market, which is still very much in its infancy, does not contain any dominant brands, despite the awareness and recognition levels enjoyed by those US companies.
This lack of strong e-commerce global brands, combined with the rise of the Asia-Pacific e-commerce market, paves the way for the international emergence and dominance of many of the lesser-known industry players.
Nowhere is the e-commerce market more rampant than on the Chinese mainland, where social media consumption, in particular, has contributed to an unrivaled frenzy of excitement and competition.
It is this intense competition, particularly across the mainland, that could propel one or more of the many industry players to international dominance over the coming years.
Three of the more likely Chinese e-commerce providers that could capitalize on the opportunity to go global are Alibaba Group, VANCL.com and JD.com, all of which have been pursuing international market expansion strategies since 2010.
Fourteen years after its founding, Alibaba is the world's largest online business-to-business platform delivering e-commerce solutions for small businesses worldwide. However, younger industry players such as VANCL, China's biggest fashion e-retailer, and JD.com, the second-largest business-to-consumer online retailer in China, are following fast in its footsteps.
Undoubtedly each of these players can congratulate themselves on their mainland success.
But what are their prospects as they aim to expand internationally?