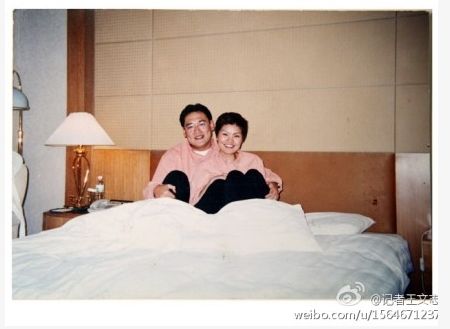 Song Lin, chairman of state-owned enterprise China Resources, is seen with a woman believed to be his mistress in this undated photo. [Photo from Weibo post of journalist Wang Wenzhi]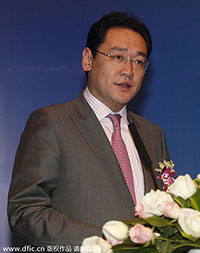 Song Lin, chairman of China Resources (Holdings) Co.,Ltd. speaks during a signing ceremony between Chongqing Gas in Chongqing, China, 23 December 2009. [Photo/icpress.cn]
HONG KONG - Hong Kong-based China Resources confirmed late Thursday that Song Lin, chairman of the State-owned enterprise, is under investigation for suspected serious violations of discipline and law.
The company said in a statement that it would cooperate fully with the anti-graft authority and work to ensure its businesses run normal. The person in charge of the company's public relations said no further information were available for the moment.
The Central Commission for Discipline Inspection (CCDI) of the Communist Party of China and the Ministry of Supervision released the news on the official website on Thursday.
Song was earlier publicly tipped off, for the second time, by a journalist with the Xinhua-run Economic Information Daily on Tuesday.
Wang Wenzhi, the journalist, claimed that Song was suspected of embezzlement, dereliction of duty and keeping mistress.