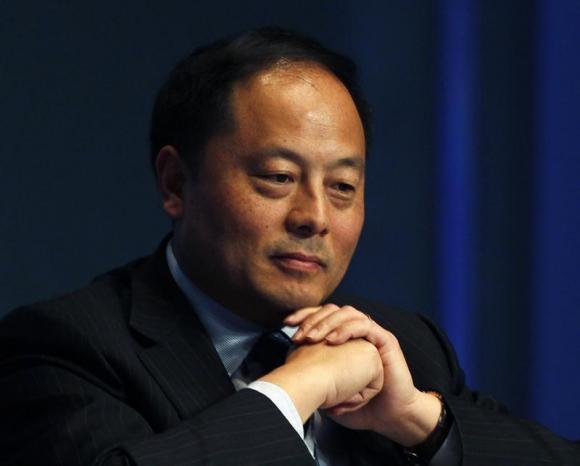 John Zhao, founder and Chief Executive Officer of Hony Capital in China, takes part in the Asian Financial Forum in Hong Kong January 16, 2012. [Photo/Agencies]
Hony Capital, the private-equity firm backed by Legend Holdings, is likely to deploy more capital in China's state-owned manufacturing and healthcare sectors as Beijing seeks to further restructure its government-owned companies.
"This is a fabulous opportunity," said John Zhao, Hony Capital's founder and chief executive, in a recent interview. "We've accumulated a lot of strengths, experience and scars."
Hony, one of China's biggest private-equity firms, has taken stakes in 31 state-owned firms, investing 14 billion
yuan ($2.25 billion) over the past decade. The total value of those companies has more than doubled on average, the company says.
The Beijing-based investor has led restructuring of China Yaohua Glass Group, one of China's biggest sheet glass manufacturers, construction equipment giant Zoomlion Heavy Industry Science & Technology Co and Lianyungang Zhongfu Lianzhong Composites Group, a manufacturer of heavy-duty pipe, rotor blades for wind turbines, and industrial tanks.
In January, China's securities regulators approved Hony's bid to take a 10 percent stake in Shanghai Chengtou Holding Co, a city-backed real-estate and waste-management company, for 1.8 billion yuan.
China has promised sweeping changes to its state industry. Last month, the National People's Congress, the country's mostly rubber-stamp parliament, said it would "encourage non-public business" to invest in state businesses. That is creating new openings for private-equity funds, both foreign and domestic.
"We will see good firms separated from bad firms," Zhao said.
Sinopec, Asia's biggest oil refiner, said in February it was selling up to 30 percent of its marketing arm, in a multi-billion-dollar deal involving more than 30,000 petrol stations that is expected to close later this year.
"There's a consensus (among state company managers, government regulators and investors) that market-driven is much better than state control for competitive industries," Zhao said.
Film and entertainment
Hony raised its first $38 million fund from state-sponsored investment holding company Legend Holdings Corp in 2003 and today has about $7 billion under management, including $2 billion in cash.
It has invested in industries ranging from heavy equipment to renewable energy, and lately has started to take a sizable position in China's hot film and entertainment sector.
Last month, Hony announced it was teaming-up with producers Robert Simonds and Gigi Pritzker plus TPG Capital to invest more than $1 billion over five years in a film studio that will produce and self-distribute as many as 10 theatrical films a year.