Six key words of the A-share market in 2016
The A-share market went through ups and downs in 2016. As the year drew to an end, let's look back at the market through some key words.
IPO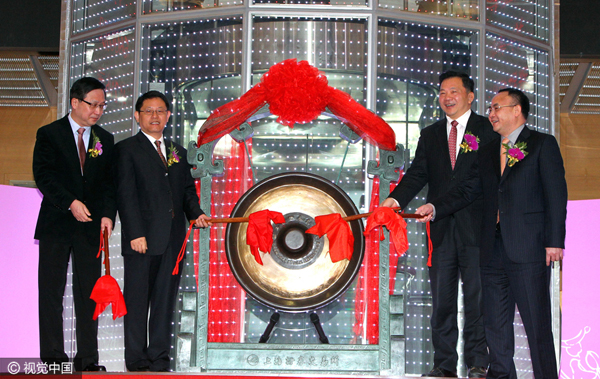 Media company Southern Publishing and Media Co Ltd makes its trading debut on Shanghai Stock Exchange in Shanghai on Feb 15, 2016. [Photo/VCG]
The number of initial public offerings (IPOs) on the A-share market will be 245 this year, according to the Securities Times.
This will be the third-biggest year on the A-share market in terms of company numbers, behind the 347 listings in 2010 and 277 in 2011.