Six key words of the A-share market in 2016
Circuit breaker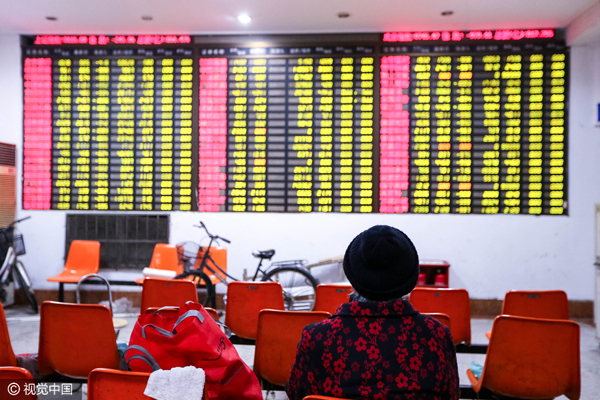 An investor looks at the screen at a securities brokerage in Hangzhou, Zhejiang province, on Jan 7, 2016. [Photo/VCG]
The A-share market closed earlier twice in early January after market plunge triggered the circuit breaker.
According to the mechanism, trading of stocks, index futures and options will be suspended for 15 minutes when the CSI 300 Index fluctuates by 5 percent. Trading will be halted for the remainder of the day when the index moves by 5 percent after 2:45 pm or 7 percent at any time during the trading session.
The regulator suspended the mechanism that was only effective for four days.