Six key words of the A-share market in 2016
Leveraged buyouts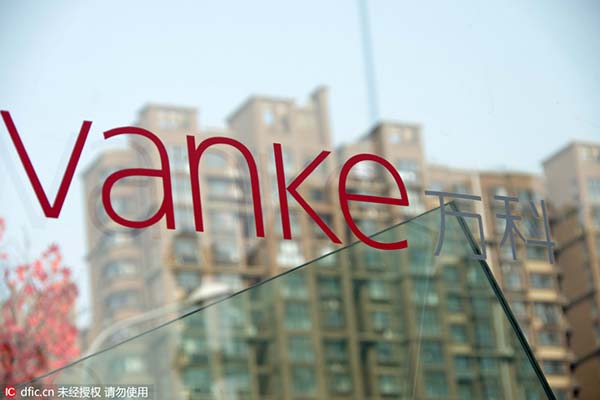 An apartment building is reflected on glass at a sales center of a residential property project in Jinan city, East China's Shandong province, on Feb 10, 2016. [Photo/IC]
Regulators took actions amid a wave of stake buyouts by insurance funds. A power war between real estate developer's big shareholders and executives escalated after less-known Baoneng Group turned to be the largest shareholder and China Evergrande Group joined in by grabbing more shares. Late in the year, Foresea Life Insurance Co, the insurance arm of Baoneng Group, increased its holding in appliances maker Gree Electric Appliances, triggering speculations that the listed company might be the next "Vanke".
Liu Shiyu, chairman of the China Securities Regulatory Commission, later lashed out at the leveraged buyouts of listed companies, calling some institutions "barbarians at the gate" and "robbers of the industry" who have challenged the bottom line of the country's legal and financial system.
The China Insurance Regulatory Commission, the insurance regulator, halted the sales of new universal life insurance policies by Foresea Life Insurance Co and suspended Evergrande Life, the insurance arm of China Evergrande Group, from investing in the stock market.